Students at Cypress Creek Elementary have been busy designing cars with help from Embry-Riddle Aeronautical University engineering students as part of an after-school program. 
The cars may have been less than a foot long and propelled by balloons, but they were a teaching tool that was part of the the STEAM club. Short for science, technology, engineering, art and mathematics, the STEAM club was up and running for the first time this year and has created a hands-on environment for students from kindergarten to fifth grade.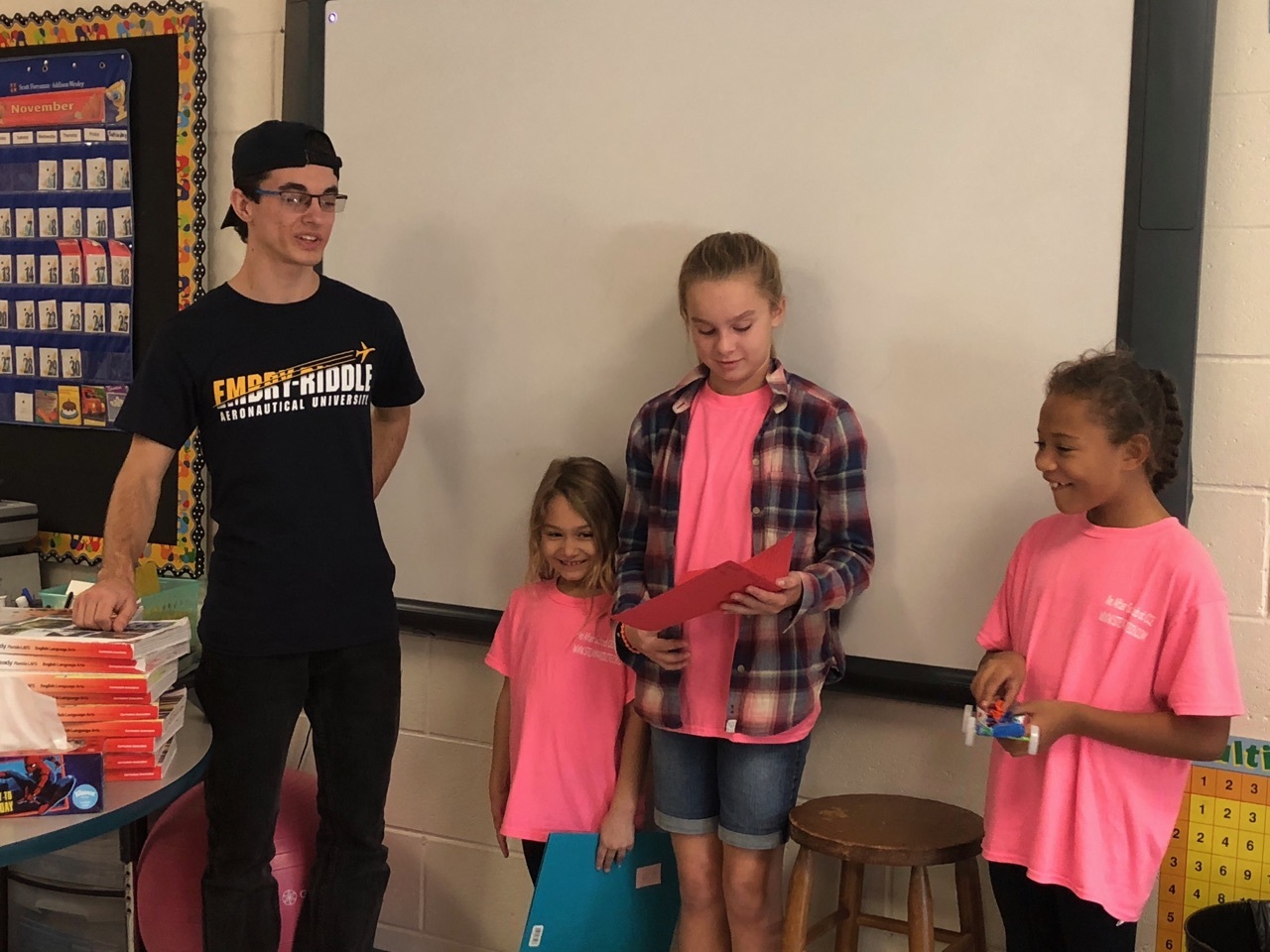 In addition to the model cars, the 20 students in the club learn with other tools, such as robotics, drones and coding. The students learn about a different subject for an hour after school, five days a week. 
"It has been wonderful. Parents love its structure," Third Grade Teacher Michelle Phelan said. "It focuses on the four c's: collaboration, communication, critical thinking and creativity."
Phelan started the club after teaching several other STEM programs at school and seeing there was a need for younger students to learn about these subjects. At the beginning of the year, a sign-up sheet allowed students to join on a first-come first-served basis. They had no trouble filling all 20 spots, according to Phelan.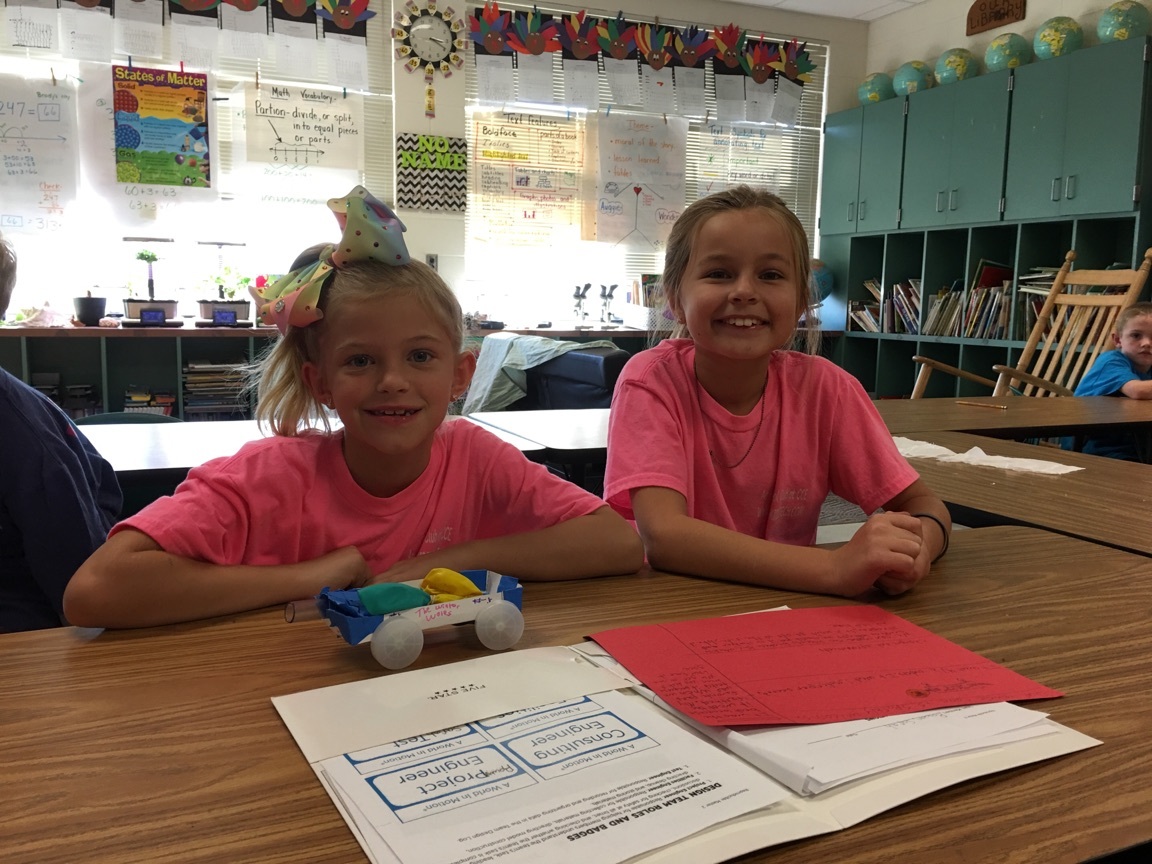 The lessons have also created a sense of independence among the students who participate, according to Sunnie Whittenton, a fifth grade substitute who helps run the club. 
"You give them a small challenge and they themselves take it to the next level," Whittenton said. "They didn't realize that they themselves were becoming developers and engineers and creating on their own."
As for the Embry-Riddle connection, the school had been approached by university officials about a two-week program called "A World in Motion" by the Society of Automotive Engineers International. Through the program, 14 university students spent each afternoon during those two week teaching the students about designing in addition to critical thinking and engineering.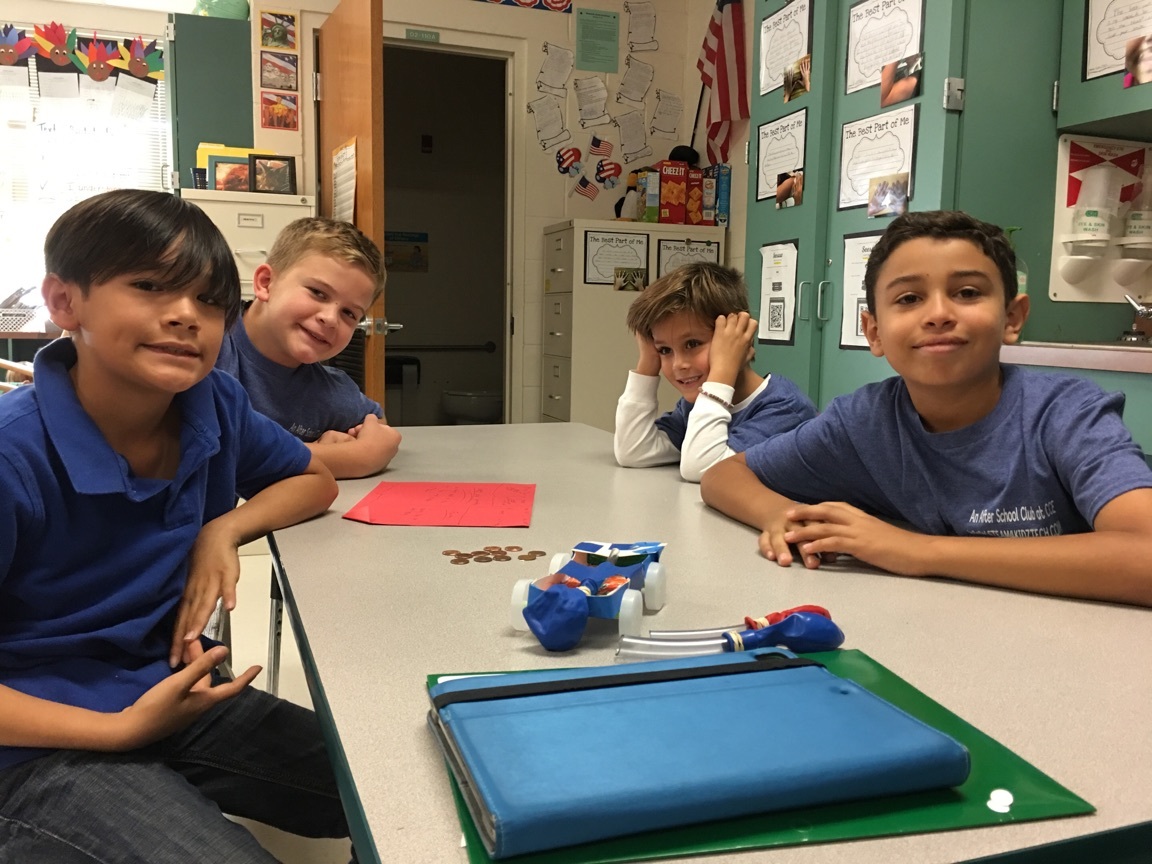 "Our kindergartners were having discussion with college students about aerodynamics on rocket ships entering the atmosphere," Phelan said. "It's just amazing."
The balloon powered cars have been a part of that program. 
"Our goal is to try to get them to think out of the box," Asia Hirschenson, an Embry-Riddle student, said. "Not necessarily engineering and to do all of that stuff but to introduce them to the idea that it's OK to be yourself and it's OK to think out of the box."