Former U.S. Navy JAG officer and now U.S. Rep Ron DeSantis is one of the featured speakers during Ormond Memorial Art Museum's annual Veterans Day observance on Nov. 11.
Kicking off the event at 11 a.m., DeSantis will talk about his experience while deployed in Iraq where he served as an advisor to a US. Navy SEAL commander. Also speaking at the observance will be retired Marine Corps Col. Charles J. Schoerner, who has been recognized for his skills as a pilot during the evacuation of the U.S. Embassy in Saigon during the Vietnam War, and James Jones, a former Army missile technician who is a member of the U.S. Department of Veterans Affairs' psychosocial rehabilitation and recovery center.
Jones is also a member of OMAM's monthly art outreach program for veterans and his artwork has been display during two of the museum's yearly exhibits.
Votran offers free bus service to vets on Veterans Day
On Saturday, Nov. 11, veterans will be able to get around town for free, courtesy of Votran.
In honor of Veterans Day, the company will wave bus fares for any U.S. veterans. Normal fares resume on Sunday, Nov. 12.
American Legion Auxiliary to hold annual yard sale to help homeless vets
The American Legion Auxiliary Unit 267 is having their annual yard sale for homeless veterans on Saturday, Nov. 11.
The yard sale will feature a variety of household items, clothes and collectibles, and proceeds will go toward veterans who are in need of help. The yard sale will be held at the local American Legion Post at 156 New Britain Ave. It will run from 8 a.m. to 12 p.m.
For those wanting to donate items to the yard sale, items can be dropped off at the American Legion Post starting Thursday, Nov. 9 until the day of the sale. For more information, contact Toni Ellsworth at 812-781-1370 or Lauren Morris at 898-3585.
Ormond Beach native serving aboard amphibious Navy ship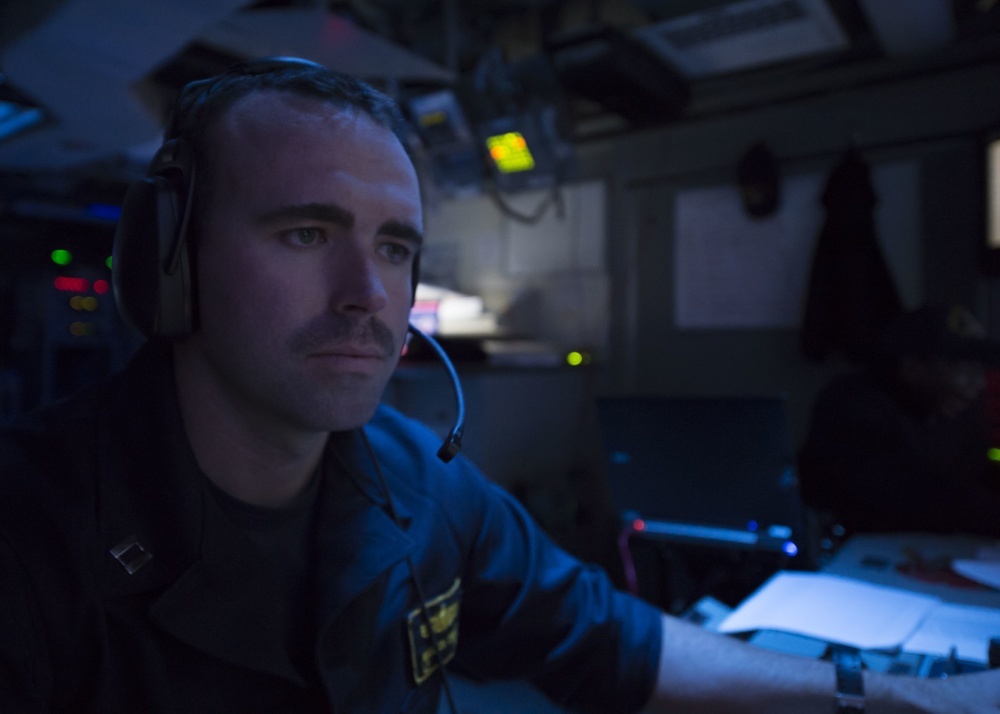 Ormond Beach resident Lt. Martin Dineen is aboard the amphibious transport dock ship USS New York. 
On Nov. 1, Dineen monitored the Tactical Action Officer Console in the ship's Combat Information Center during a drill aboard the USS New York. The ship, which is part of the Iwo Jima Amphibious Ready Group, will soon be deployed.