During the five-year anniversary celebration of Ocean Art Gallery on Aug. 4, owner Frank Gromling was brainstorming expansion concepts.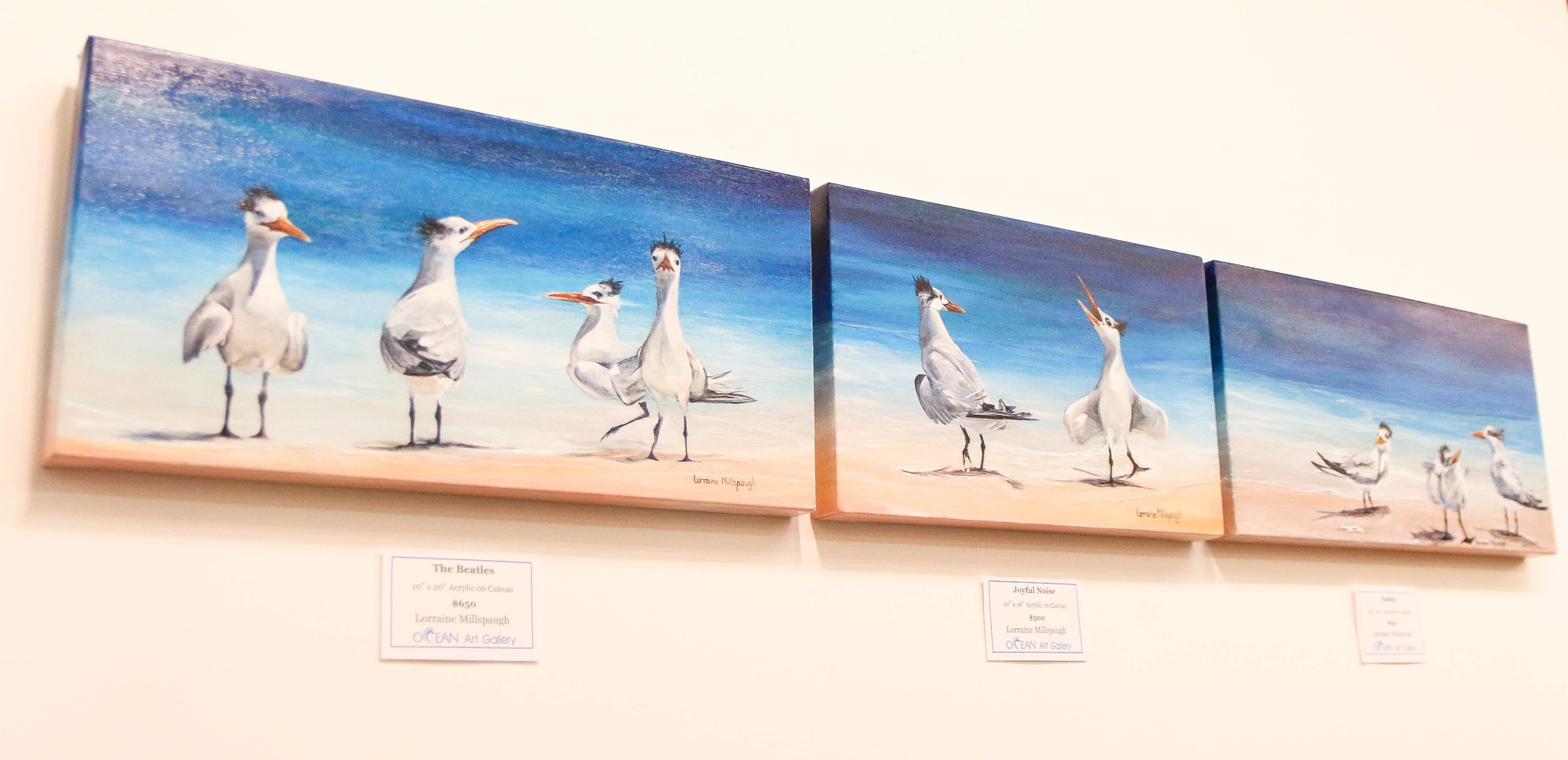 According to Gromling's two-year plan, the gallery, which is located at 206 Moody Blvd., Flagler Beach, wouldn't move venues, but rather assume residency in the existing three businesses on either side of the current gallery — if and when the spaces become available.
"There's a need for space for artists to have studios and to be in a downtown environment like that," Gromling said. "I would designate this and get the signage for this as 'Flagler Beach Art Center.'"
Nerdz Comics and More, Flagler Bible Fellowship and Flagler Video & Photo Center currently inhabit the spaces around Ocean Art Gallery.
Gromling envisions a potential Flagler Beach Art Center creating four separate venues for different artistic endeavors, such as a place for artists to rent out to work and a room with a space for performances, while leaving his current gallery intact.
"We would have concerts and talks, which we do in here, but it would just be that much better to have more space and to have more of a buzz and energy of the working artist," he said.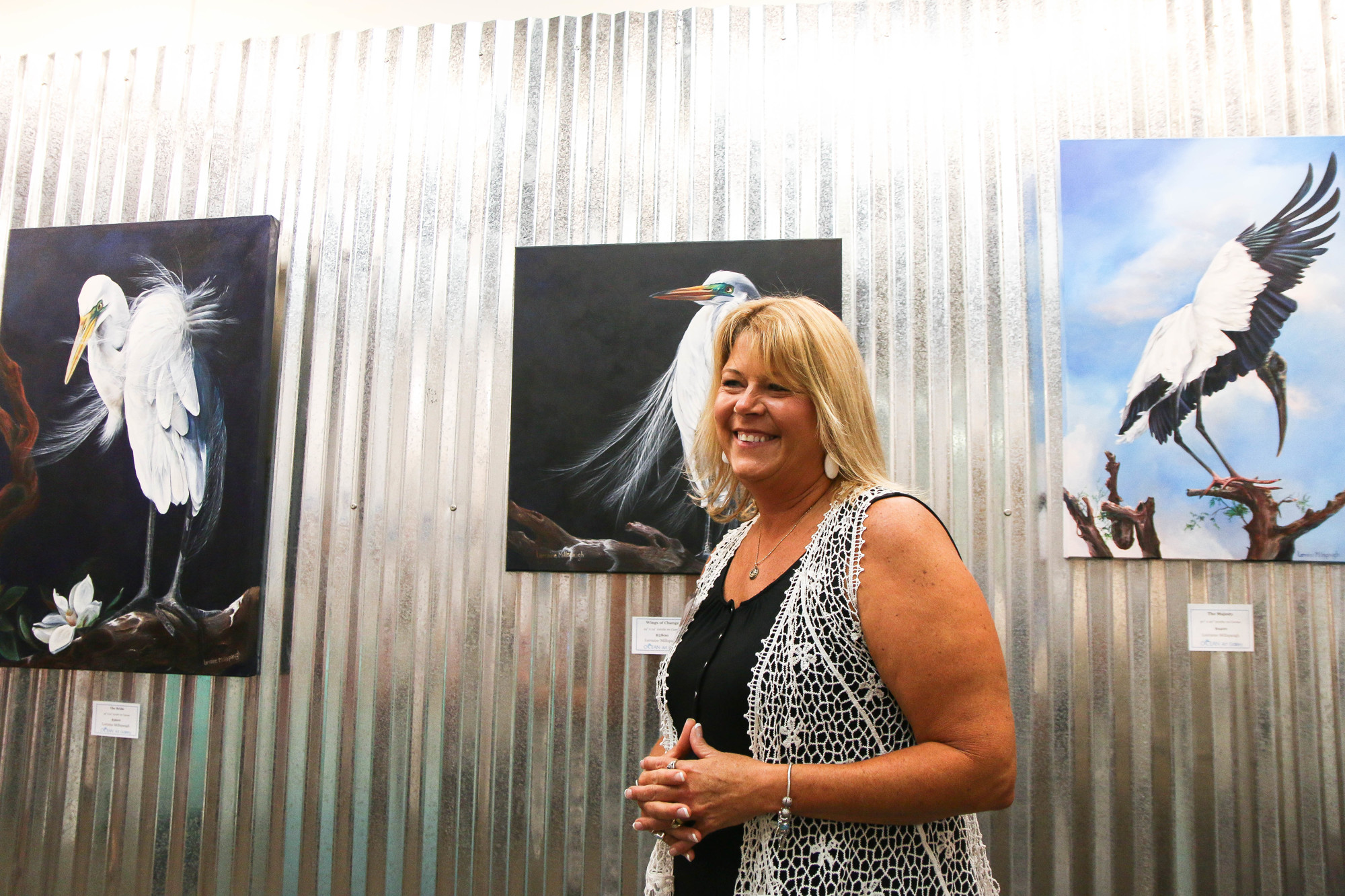 Gromling moved his gallery into its current location from a previous venue on A1A on Jan. 1, 2016, and is continuing to seek new national and local artists to keep the artwork current.
"I keep the gallery totally fresh by bringing in new artists, by demanding that the artists who are here on a regular basis bring in new work all the time, and I change out the art," Gromling said. "I'm always looking for new talents, but we're always connected to nature and the ocean."
Currently, there are works from 27 artists on display in the gallery. An opening reception for a new exhibit by Atlantic Beach artist Lorraine Millspaugh was held during the five-year celebration on Aug. 4.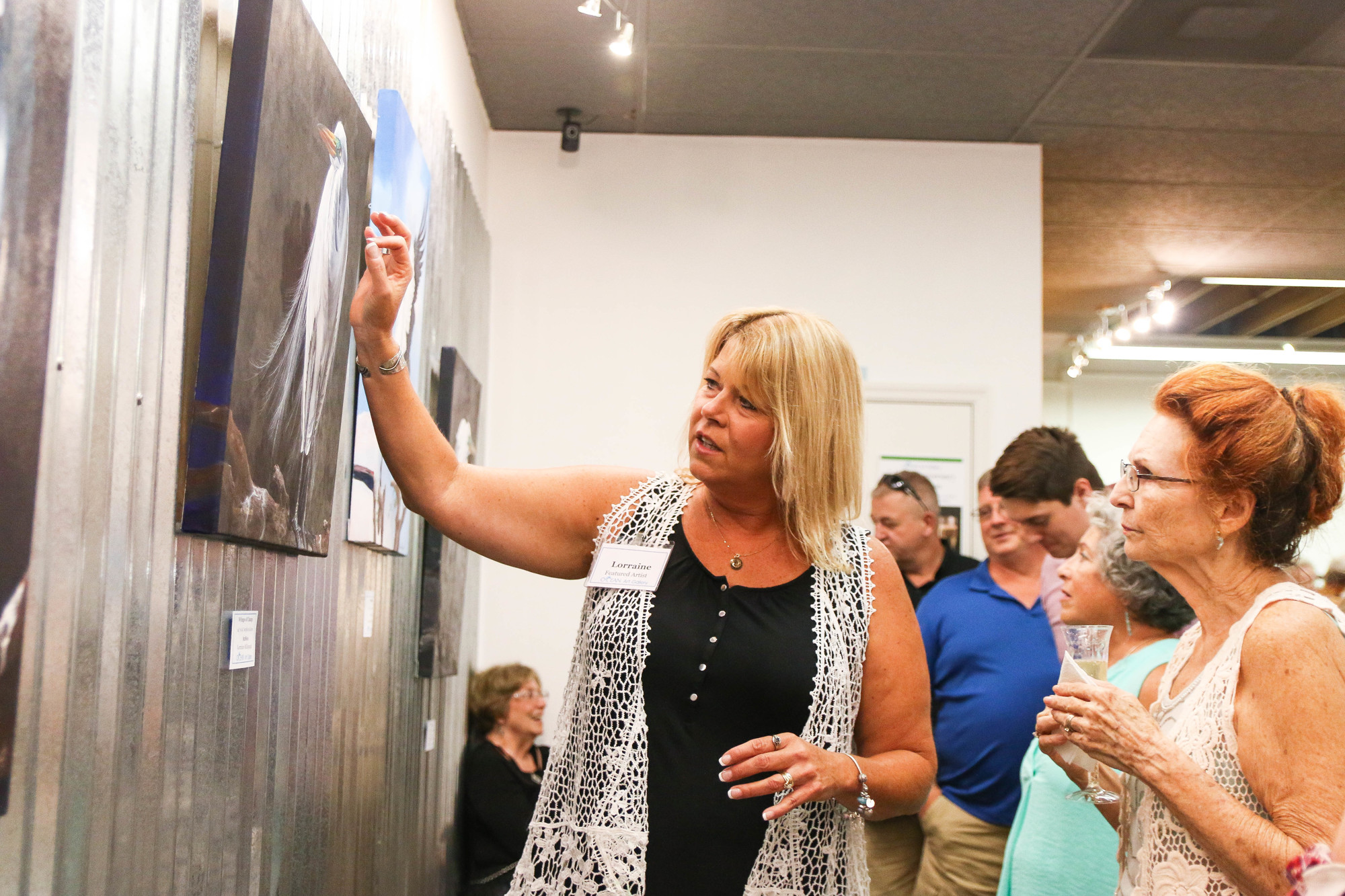 After spending 12 years in the U.S. Navy, Millspaugh started to pursue her dream of being an artist. Her exhibit, "Aquatic Birds in Motion," was inspired by her faith and her love for birds and photography. For the last 20 years, Millspaugh has spent ample time studying birds in nature, photographing them and then painting detailed acrylic, multi-layered pieces from her photographs.
"When you look at my pieces, when you move the track lighting, it totally changes," she said. "The sky moves, the birds move, the eyes move, the feathers move. It just makes it really emotional."
While each painting depicts different stories of human-like life events in bird form, such as a male's pursuit of a woman or a female standing empowered and strong, one painting's story stands out for Millspaugh.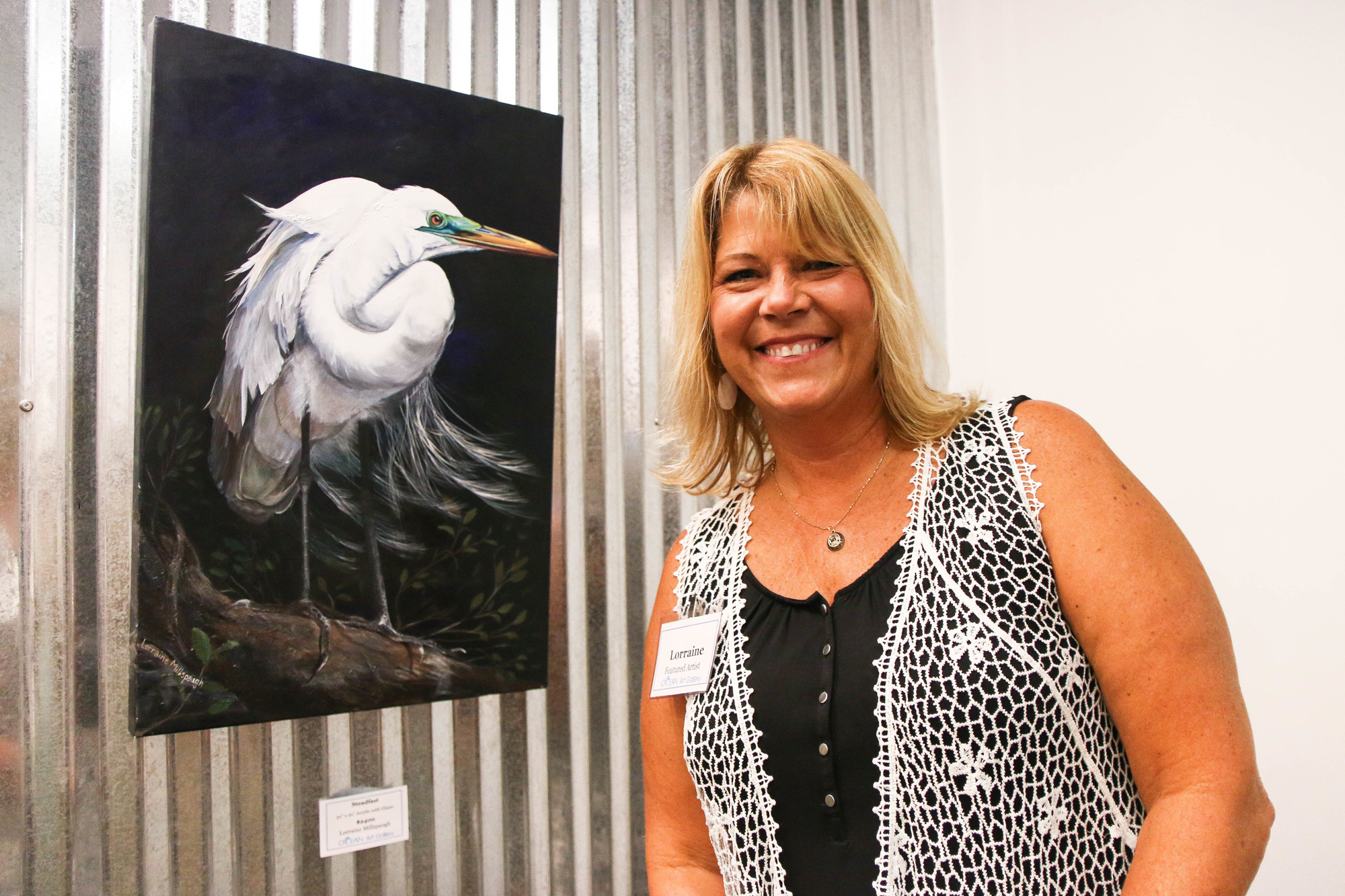 A painting titled "Steadfast" shows a mother bird going through what many human mothers experience when their children move out or leave for school — an empty nest. One of the bird's claws is holding on tight to the branch, while the other claw's grip is ready to let go. Its feathers are blowing in the breeze.
When Millspaugh's daughter left for The Citadel, The Military College of South Carolina, she felt like this bird — struggling to let go, but willing to fly away at a moment's notice to help.
"At any given time, we're ready to take off for them," Millspaugh, 54, said.
The "Aquatic Birds in Motion" exhibit will be on display through Aug. 31, Tuesday through Saturday, 11 a.m. to 5 p.m. For more information, visit flagleroceanartgallery.com or call 693-4882.