The African American Mentoring Program highlighted four distinct mentees other mentors who had exemplified exceptional service this past year at its annual banquet on Thursday, May 5, at First Baptist Church of Palm Coast.
"Think big. Be great. Don't settle for good; good is the enemy of great." These words, coined by guest speaker Dr. Chester Wilson of Bethune Cookman, were the perfect themes for the night, according to the direction the Top 4 seniors in the program are heading after graduation.
Antion Spann picked up a summer internship with the National Security Administration in Maryland. Matthew Mills and Avery Jackson will join 48 other students from around the world to attend the Experimental Aircraft Association Advanced Air Academy in Oshkosh, Wisconsin in July. And Montgomery Russell, the Dr. Jim and Laverne Guines Scholarship recipient, is on his way to a military career.
"This kids are probably the most dynamic students we've ever had," said John Winston, the AAMP's CEO. "Montgomery Russell. God, if I ever wanted a child of my own…It says a lot to be selected to serve on the Flagler County School Board. To get two men from Palm Coast into a high-energy aircraft program is astronomical. And, the FBI dug up everything about Antion Spann, including his great-great grandmother, and he still rose to the top. These kids are geared by integrity."
Others seniors honored at the banquet—although some weren't present, included seniors Joshua Bell, Allen Da'Varis, Nysean Giddens, Dontae Hill, Stephen Karns, Stephen McErlane, Jaleahl Kitchell and Nikolas Polite. They each received monogrammed duffle bags. All mentees received medallions.
Congratulations to the AAMP
Bethune-Cookman Advisory Board recently honored the AAMP with its Unsung Hero Award for its tireless efforts and dedication to improving the quality of life of the citizens in the Flagler County and Daytona Beach community.
AAMP was established in 2002 by the Flagler County School Board to provide guidance and educational assistance to at-risk minority young men. A division serving young women began in 2008. More than 100 mentors work with approximately 180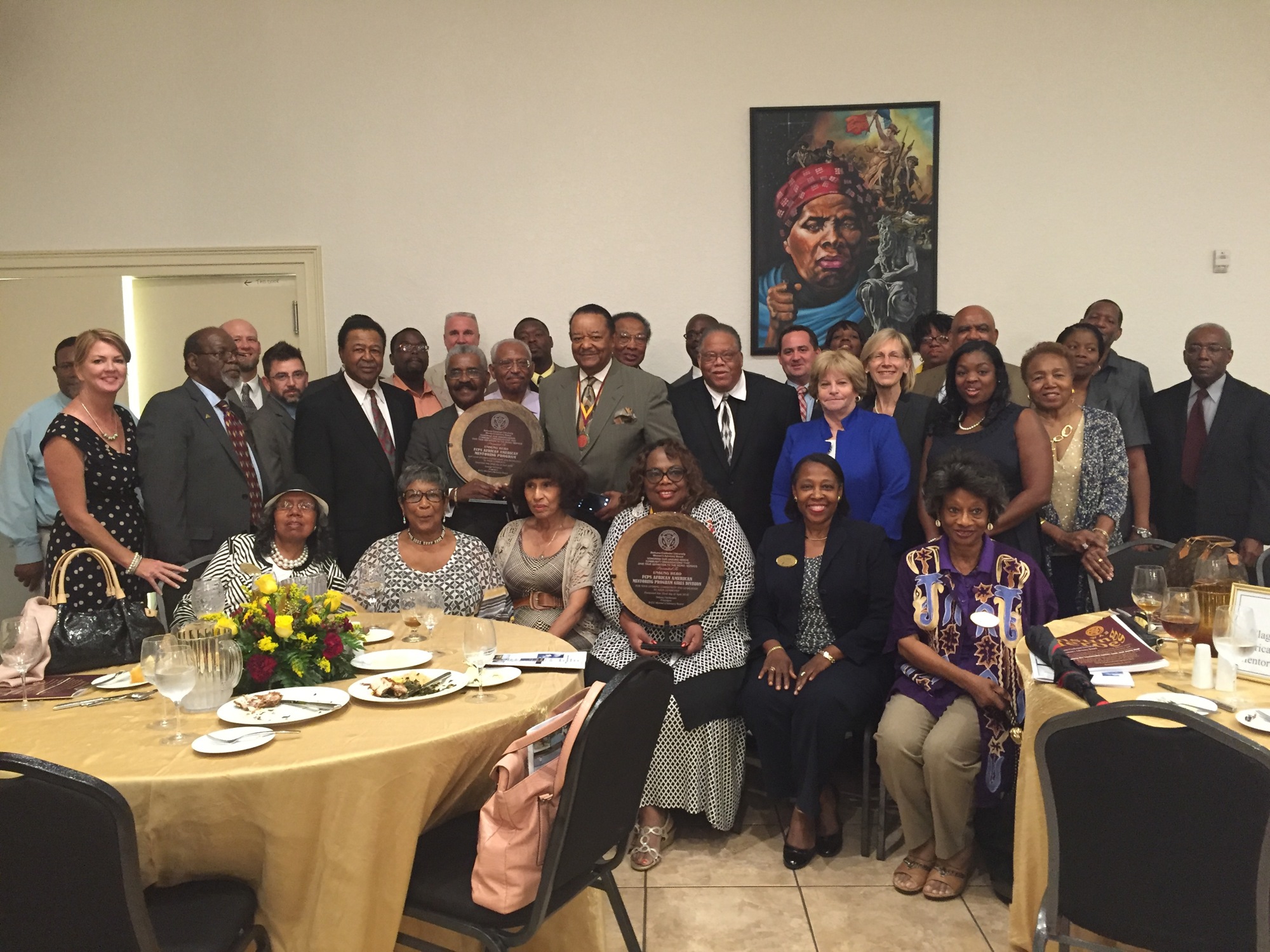 students from third grade to 12th grade across the nine public schools in the district.
"Thank God for God," Winston said, "because God inspired Jim Guines to put this program together. We are all motivated by God together for the enrichment of children. We are out here doing God's work every day, and I think that's what He wants us to do."