It was hard for Steve Saldo and his son to take time out for the Ormond Beach Chamber of Commerce ribbon cutting on March 24. Even though they've only been open a few weeks, a steady stream of customers was keeping the kitchen busy.
"I hope it stays a family business for a long time."

STEVE SALDO, owner of Saldo's Pizzeria
The specialty at Saldo's Pizzeria, 621 S. Yonge St, in the Ormond Oaks shopping plaza, is authentic New York pizza, and pictures of the city on the walls lend to the atmosphere.
Also authentic New York are Saldo and his son, Shawn, who recently moved down from the Big Apple. Another son, Steve, Jr., is expected to arrive soon to join the family business.
Saldo worked 20 years in New York as a commercial roofer, and he and his sons decided to open a pizzeria as a family business. He used his retirement funds to open the restaurant.
"It's for my sons," he said.
Authentic recipes
Saldo said he and his sons told their friends who owned pizza restaurants in New York that they were thinking of going with a franchise.
But their friends told them they were "crazy" for thinking of a franchise.
"They gave us their recipes," Saldo said.
Saldo said he first looked at Beach Street in Daytona Beach before discovering the location.
"I heard Ormond is a nice town," he said. "There are a lot of northerners around here and they want a good, New York pizza. They're happy we're here."
He said the secret to an authentic New York pizza is in the freshly made dough, the cheese and the recipes for the sauce.
In addition to pizza, they offer several sides such as garlic knots and pepperoni rolls, wings, a variety of salads, calzones, cold or hot heroes, pasta, baked dinners such as lasagna and chicken parmigiana, kids menus and desserts.
All in the family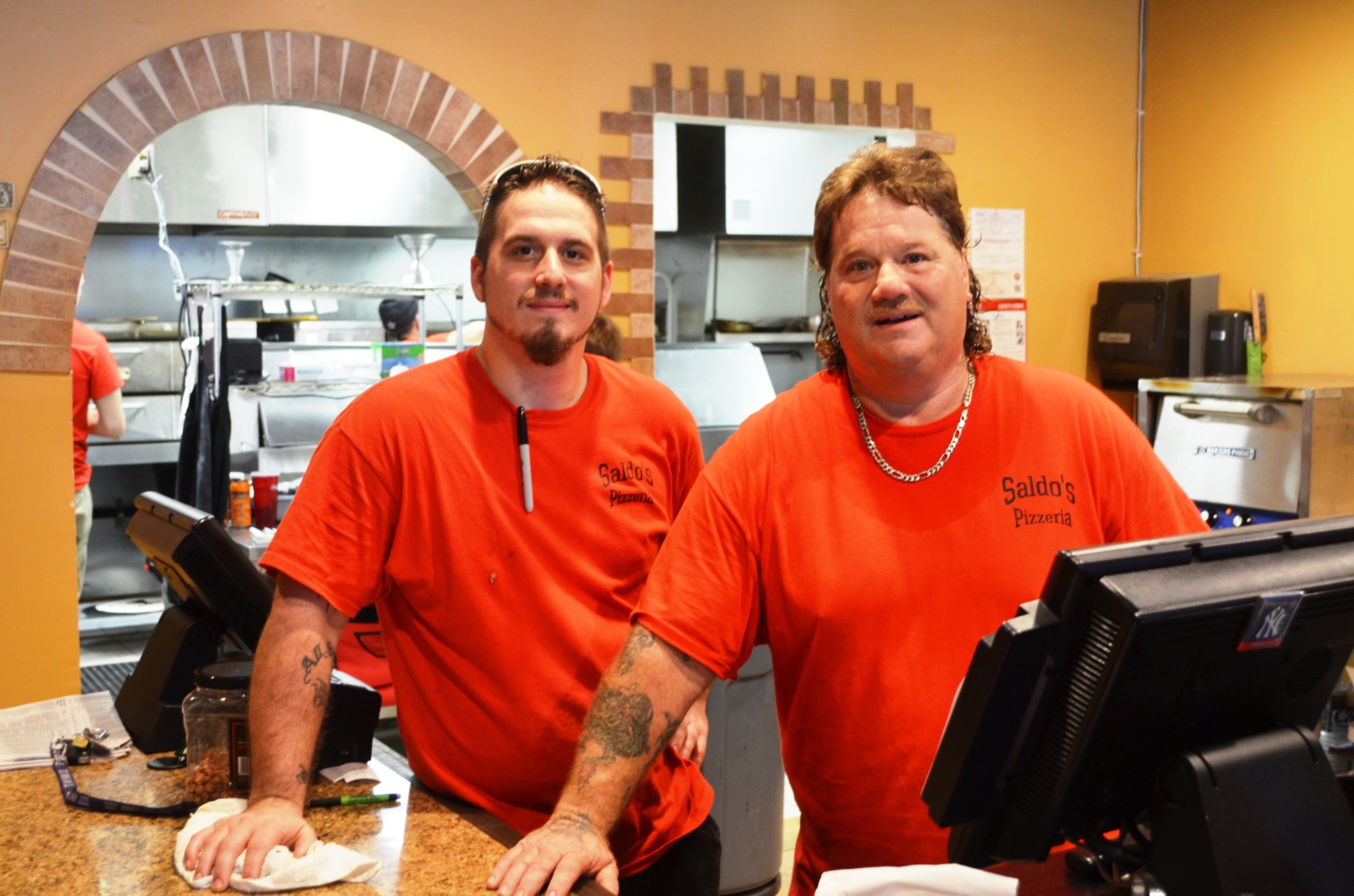 Saldo said running the restaurant is a lot of hard work, but he closes on Sunday to have time with family.
His son, Shawn, is excited to start the business with the family name.
"You have something with your name on it and you want to make it great," he said. "I'm just happy people like the pizza."
Steve Saldo said people like a mom and pop business.
"We try to make people feel at home and comfortable," he said. "I hope it stays a family business for a long time."