A lot people say they don't want to come to Halifax Humane Society because it's too sad. Well the shelter hopes to change that mindset with its new community dog park. 
Opened June 3, the park features area for both small and large dogs on and off a leash, agility courses, fenced and shaded areas, walking trails, and water stations. Though the park is not technically part of a $2.6 million dollar campaign to reimagine Halifax Humane Society, Community Outreach Director Amber Marcoux said it was an instrumental catalyst in the shelter's future.
"We expect to see an uptick in new visitor, adopters, and return customers," she said. "In addition, as part of the campaign, the Lee C. & Patricia Culler Boarding and Grooming Center will provide affordably priced services, creating a new sustainable line of operational revenue to support our programs and mission. This new facility in combination with the new Community Dog Park and reimagined main shelter building will entice vacationing pet owners to bring their pets along on their visit to Central Florida."
The goal of the campaign is to renovate the facility into a one-stop animal center that will bring a new level of animal welfare to Volusia County. The park has already received a $400,000 investment from a Volusia County Echo grant.
A study done by HHS discovered that over 140 individuals came to HHS each day and 60% of those came because they sought out the shelter. Of the people who visited, most only came every five to seven years, and Chief Executive Officer Miguel Abi-hassan said that the purpose of the park is to increase that number and thereby increase the number of adopted animals. 
"We're changing the conversation," he said. "It's amazing to see the conversation at a national level. People are realizing the science and knowledge that goes into a community shelter." 
In addition to the park, HHS hopes to increase shelter traffic with agility and training in the park and other special events. 
Visit halifaxhumanesociety.org. 
HHS debunks protesters' complaints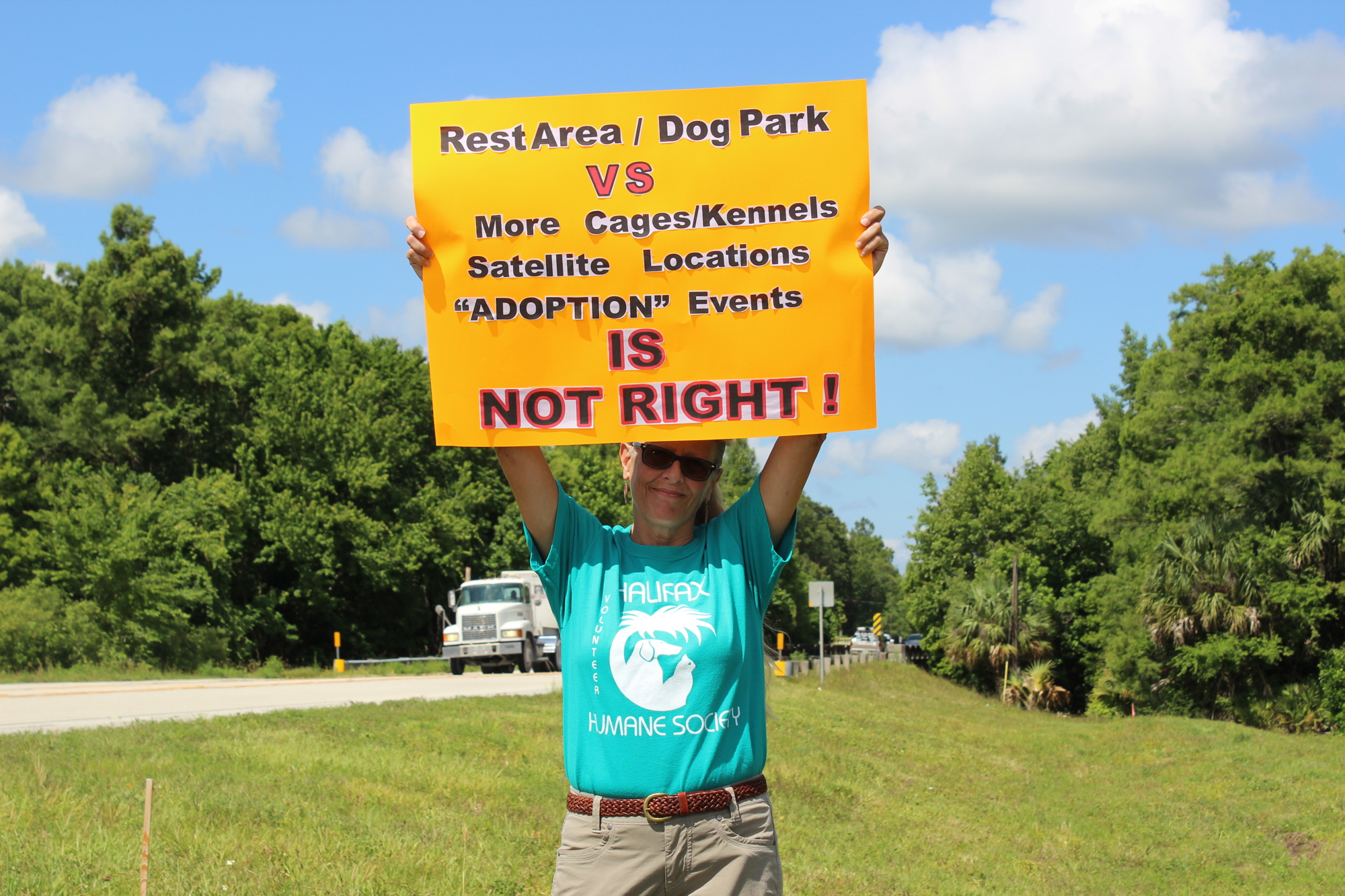 A small group of protesters stood outside Halifax Humane Society June 3 during the shelter's opening of its new dog park. Signs with messages like "Stop killing good dogs," were held up, and protesters made complaints about the shelter spending money on a dog park instead of spending it on making more room to save animals. 
Chief Executive Officer Miguel Abi-hassan said that even though the shelter has pointed out that they recently updated their large dog adoption kennels through a $360,000 ASPCA grant, they continue to get harassed by the protesters.