Downtown Ormond Beach seems to be developing an image as an up-and-coming location for restaurants with a contemporary flair. A  franchise of a unique Italian wine bar and seafood restaurant, Virgola, that started in New York City, is set to open in May at 63 W. Granada Blvd. It will occupy the 91-year old building that housed La's Bistro until the restaurant relocated last year to the Renaissance Plaza on Nova Road.
"Ormond Beach is developing quickly," said Robyn Lafferty, of Flagler Beach, co-owner. "It's becoming more popular and getting recognized. People are talking about it."
"It's a New York feel. It will be urban and sexy with a lot of candle light."

ROBYN LAFFERTY, franchise co-owner

 
Virgola started in 2013 in the West Village neighborhood of Manhattan. There's another now in the East Village and one planned for Alphabet City. Restaurateur Joseph Marazzo now offers franchises and there are two so far, Tulsa, Oklahoma, and Ormond Beach.
The restaurants have a "no-heat" kitchen.
"Everything is raw," Lafferty said. "Oysters will imported from all over the U.S.; and meat and cheese from Italy."
Lafferty said today people are concerned about what they put in their bodies and they will have the freshest, best ingredients.
Lafferty traveled to New York to meet Marazzo and was impressed with the atmosphere and success of the restaurants.
"It's a New York feel," she said. "It will be urban and sexy with a lot of candle light. It's all about the ambience."
Marazzo has been to Ormond Beach helping with the design of the Ormond franchise, and he's going to help get it up and running, Lafferty said.
Virgola Ormond Beach is a family-owned business.
Lafferty, who graduated from culinary school in Miami in 2008, has worked in restaurants since she was 15. The other owners are Lafferty's sister, Jennifer Mears, of Flagler Beach; their dad,  Joseph Capece, a regional director for YMCA Volusia/Flagler; and Sean Hodge, who is moving soon to Daytona Beach. Mears and Lafferty both graduated from Flagler Palm Coast High School.
 "I'm happy to be with family with a chance to play off each other's strengths," Lafferty said. "We're combining all of our skills."
They were looking for a franchise, and found Virgola through a consulting firm. Lafferty grew up in an Italian household and has cooked Italian her whole life, so it seemed like a perfect fit. And when they saw Vergola, they thought of Ormond Beach right away.
"There's 31 (on the Boulevard), Rose Villa, and Grind all drawing huge crowds," Lafferty said.
She said it will be a good place for an intimate date as well as a group get-together. Diners can have a glass of wine and appetizer or a full meal and make an evening out of it.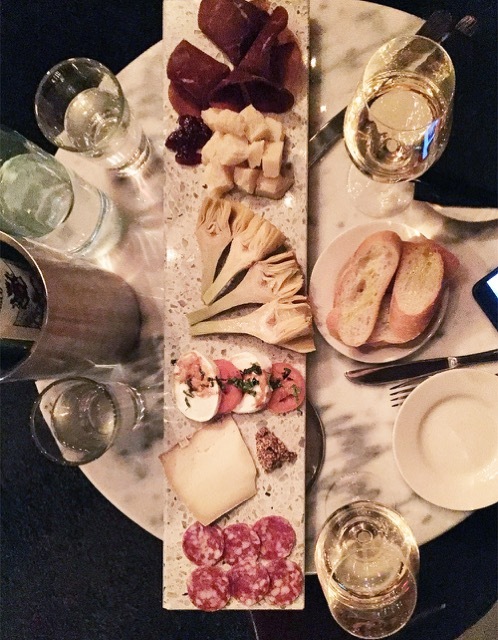 "We want to create an experience for each customer," she said.
There will be courses, such as having an oyster or shrimp cocktail and then moving on to red wine with meats. There are platters with a wide range of offerings including scallops, shrimp and caviar.
She said they are aware of parking issues in the area, but also knows the city is working on the parking situation.
"We believe that if we provide an awesome experience, they will come back," she said. 
Find Vergola Ormond Beach on Facebook and visit virgolausa.com.