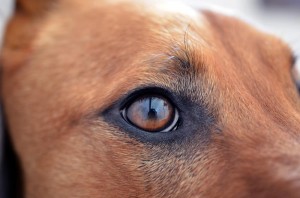 Dangerous dog; who decides?
Neal Wolford, of Bryant Street, said it was like someone attacking and killing your child.
"It was horrific," he said.
His wife was out in their front yard about 8 p.m. on Feb. 21 when their yorkie/pomeranian mix, named Mozart, was attacked by a pit bull that came from the yard next door.
Wolford said he heard screaming and ran outside to find his wife wrestling with the pit bull, trying to get it to release the small dog.
He hooked his arm around the pit bull and choked it until it let go, and the person from next door was then able to take control of the animal.
"I figured anything that breathes, would have to let go," he said.
Mozart was taken immediately to an emergency vet, but couldn't be saved. Wolford said the emergency care cost him $2,500. He has not decided if he will take any kind of legal action.
When police arrived, the person caring for the pit bull said it was owned by a friend in Port Orange, and claimed that it jumped over a fence.
Police took the dog to the Halifax Humane Society. Any dog that bites a person or another animal must be quarantined for 10 days.
The incident led to a discussion by the City Commission on March 3 about current rules regarding dogs.
Commissioner Bill Partington said when he heard about the incident on Feb. 21, and how distraught the people were, he was reminded of earlier discussions about dangerous dogs.
"They are so upset," Partington said. "It was like a member of their family."
In January, Commissioner Rick Boehm said he didn't understand why Florida has a "one free kill rule" when it comes to attacking another animal.
According to state law, a dog is deemed dangerous if it attacked or threatened to attack a person in certain situations, or if it "more than once severely injured or killed a domestic animal while off of the property of its owner or keeper."
Partington said he wanted the commission to send a letter to state representatives, asking that the law be changed so a dog will be ruled dangerous if it attacks another animal only once.
If a dog is ruled dangerous, city ordinance states that the owner must show proof of liability insurance or surety bond in the amount of $100,000. There are also restrictions on ownership of a dangerous dog, covered in Section 5-78 through Section 5-81 in the Code of Ordinances, which can be found on the city website.
Mayor Ed Kelley said they had been told that the matter would not get on the state agenda this year, but City Manager Joyce Shanahan said she would go ahead and prepare a letter.
Under state law, the owner of the pit bull in the Feb. 21 incident could have taken it home after 10 days. However, he told the Humane Society he could not care for it, according to police.
The pit bull was later euthanized at the Humane Society.
Paula Flug, animal care director at the Humane Society, said the decision was made to euthanize the dog because they do not adopt out aggressive dogs. The pit bull had killed another animal, and was also very aggressive with staff. She said they often offer dogs to private, rescue agencies, but the pit bull was not suitable for that either.
Wolford said he was not looking for the dog to be destroyed, but he thinks someone should be liable for the damages