Flagler County Public Library celebrates National Library Week, April 4 through 10, with a big "Welcome to your library" for all – especially Alice – who is to be the newest resident on the Palm Coast Arts Foundation Turtle Trail.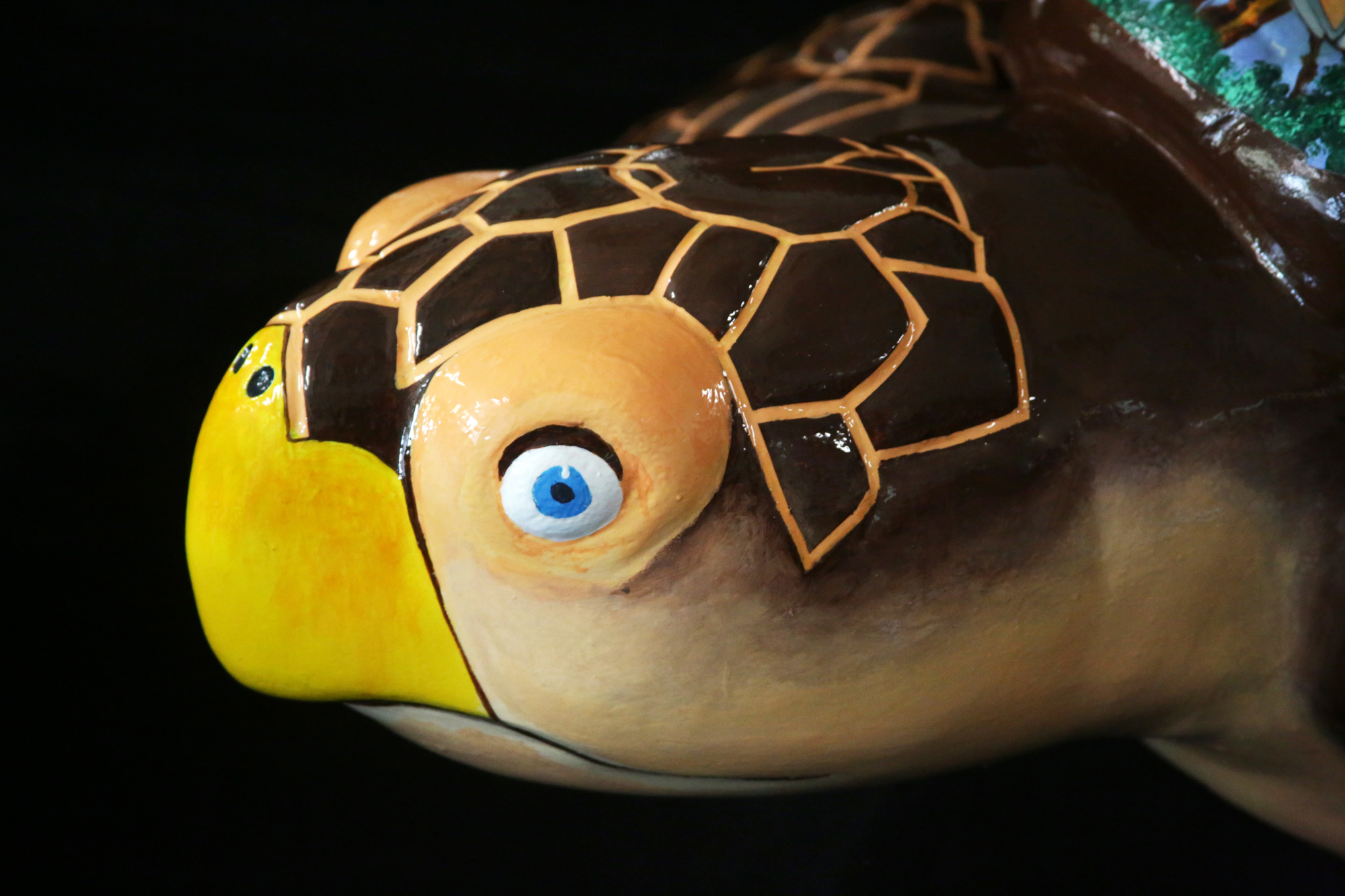 "The theme for this year's National Library Week is 'Welcome to your library,' which promotes the idea that libraries play an essential role in transforming lives and strengthening the community," said Library Director Holly Albanese. "They extend far beyond the four walls of a building, and everyone is welcome to use their services. Whether people visit virtually or in person, libraries are accessible and inclusive places that foster a sense of belonging to the community through learning, discovery and exploration."
During these challenging times, libraries across the country have been going above and beyond to adapt to the changing world by expanding resources to continue to meet the needs of patrons. Libraries make a difference in people's lives by providing electronic learning resources like online homework help, and Wi-Fi access for students and others who may lack internet access at home.
Flagler County Public Library continually supports the community through video programs on Facebook and a variety of online learning and virtual resources such as, Brainfuse online tutoring, Gale Legal Forms, Mometrix Study Guides, Udemy online video courses, Chilton Auto Repair, Overdrive eBook, the Cloud Library eBook and Press Reader for online magazines and newspapers.
As part of Flagler County Public Library's celebration for National Library Week, Alice – inspired by Lewis Carroll's famed book "The Adventures of Alice in Wonderland," and created by artist Robert Ammon – will be unveiled at 2 p.m. April 6 at the Palm Coast Main Branch Library, 2500 Palm Coast Parkway NW. The public is invited to attend, and face masks are required.
Alice – sponsored by the Sage Foundation – is the 13th turtle on the Palm Coast Arts Foundation popular public art Turtle Trail, www.palmcoastartsfoundation.com/the-turtle-trail.
"We are pleased to have Alice installed during National Library Week and become part of the turtle trail," Albanese said. "Alice will welcome everyone into the library with her whimsical paintings and visual expression of playfulness. The sculpture will transport you into the pages of the storybook."
Flagler County Public Library is hosting other programs during National Library Week, including: two tech classes – use of Cloud Library for E-Books, and Beginning Microsoft Word; in the Youth Services Department there will be National Library Week themed Story Times; a brand new story walk that features "The Tiny Seed" by Eric Carle; and, back by popular demand, the "PAWS 2 Read" program. 
For more information, check out the Flagler County Public Library calendar of events on its website www.flaglerlibrary.org, or call 386-446-6763.